Books have always been an integral part of British Columbia's creative industries and within our everyday lives. Read Local BC, launched and run by the Association of Book Publishers of BC, aims to showcase the vibrant community of authors, publishers, bookstores, and libraries that make up the province's literary landscape. Part of Creative Industries Week is highlighting what strengthens the province's creative economy and what's a better way than to showcase Read Local BC's weekly bestsellers list! Discover the 15 #ReadLocalBC bestsellers below:
1. Butter Honey Pig Bread by Francesca Ekwuyasi | Arsenal Pulp Press
2021 CANADA READS FINALIST, Longlisted for the 2020 Scotiabank Giller Prize
This is Francesca Ekwuyasi's debut novel about the interwoven stories of three generations of Nigerian women. Butter Honey Pig Bread is a story of choices and their consequences, of motherhood, of the malleable line between the spirit and the mind, of finding new homes and mending old ones, of voracious appetites, of queer love, of friendship, faith, and above all, family.
2. Raven Squawk, Orca Squeak by Roy Henry Vickers and Robert Budd | Harbour Publishing Co. Ltd.
Presenting the iconic sounds of the west coast alongside glossy artwork by Indigenous artist, Roy Henry Vickers, this visually stunning book will captivate the very youngest of readers.
3. Edible and Medicinal Flora of the West Coast by Collin Varner | Heritage House Publishing
A compact, full-colour, clear and concise foragers guide presenting more than 130 edible and medicinal plants and funghi that grow wild throughout the west coast of British Columbia and the Pacific Northwest states.
4. Birds of British Columbia and the Pacific Northwest by Richard Cannings & Tom Aversa | Heritage House Publishing
This bestselling (fully revised second edition) compact book contains more than four hundred bird species from B.C. and the Pacific Northwest with full-page accounts of maps and photographs, detailed identification traits, habitat preferences, and feeding behaviours. A complete and portable bird lover's field guide!
5. Here on the Coast by Howard White | Harbour Publishing Co. Ltd.
A lighthearted book, White offers fifty funny sketches of life as he has come to know it in sixty-odd years of living along that hundred-mile stretch of monsoon-prone shoreline ironically known as the Sunshine Coast.
6. Takaya by Cheryl Alexander, foreword by Carl Safina | RMB | Rocky Mountain Books
An enchanting and evocative look at the unique relationship between a solitary, island-dwelling wolf, Takaya, and a renowned wildlife photographer. Through a mixture of journal entries, interviews, and a stunning collection of photography, this book will surely touch the heart.
7. Vancouver Exposed: Searching for the City's Hidden History by Eve Lazarus | Arsenal Pulp Press
With equal parts humour and insight, Vancouver Exposed is a vividly entertaining and informative book that pays homage to the Vancouver you never knew existed. From buried houses to nudist camps, this book will be full of surprises.
8. Pinkerton's and the Hunt for Simon Gunanoot by Geoff Mynett | Caitlin Press
One of the most famous fugitives in BC history, Gunanoot's story has taken on the status of legend. Pinkerton's and the Hunt for Simon Gunanoot is a fascinating tale of turn-of-the-century crime-solving techniques, rural politics and backwoods survival, based on never-before-published, firsthand accounts of the two undercover operatives.
9. Field Notes from an Unintentional Birder: A Memoir by Julia Zarankin | Douglas & McIntyre
A memoir that tells the story of finding meaning in midlife through birds. Thoughtful and witty, Zarankin's memoir will not only excite the nature enthusiast, but will appeal to readers of literary memoir, offering keen insight on what it takes to find one's place in the world. 
10. When We Are Kind by Monique Gray Smith illustrated by Nicole Neidhardt | Orca Book Publishers
A book of positivity and beautiful imagery, When We Are Kind, celebrates simple acts of every kindness and **encourages children to explore how they feel when they initiate and receive acts of kindness in their lives.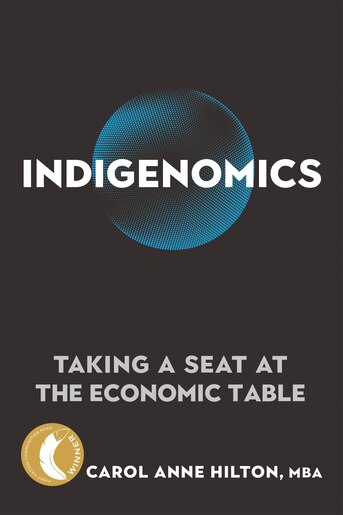 11. Indigenomics by Carol Anne Hilton | New Society Publishers
A powerful and important book, Indigenomics calls for a new model of development, one that advances Indigenous self-determination, collective well-being, and reconciliation. This is vital reading for business leaders and entrepreneurs, Indigenous organizations and nations, governments and policymakers, and economists.
12. One Good Thing by M.A.C. Farrant | Talonbooks
A charming memoir that touches upon the living, exuberant, and vulnerable natural world, One Good Thing represents a search for hope and appeasement in a rapidly changing and often perplexing society. Broken into sixty-four short epistolary chapters, this memoir not only pays homage to gardening columnist Helen Chesnut, but also strives to find personal "calm abidance" through the practice of gardening as mediated by the universal and personal practice of writing.
13. Good Morning, Takaya by Cheryl Alexander & Alex Van Tol | RMB | Rocky Mountain Books
Featuring poetic text and stunning photos, this beautiful and charming children's book tells the remarkable story of Vancouver Island's lone wolf, Takaya.
14. Primary Obsessions by Charles Demers | Douglas & McIntyre
Primary Obsessions is the first book in a series of mysteries starring Dr. Annick Boudreau and involving themes of mental health. Noted as an engrossing page-turner, Primary Obsessions illuminates shadowy subject matter with masterful sensitivity and sharp wit.
15. The Bushman's Lair by Paul McKendrick | Harbour Publishing Co. Ltd.
A captivating and riveting read, The Bushman's Lair, follows the story of a fugitive known as the Bushman — real name John Bjornstrom who used a cave in Shuswap Lake in British Columbia as a hideout.
To celebrate Creative Industries Week, join us for the BC Creates Virtually: Growing Forward in 2021 Showcase on Thursday, April 15th at 12:00pm PST, where we see how #BCCreates! Visit this page for the showcase
https://0zbf16.p3cdn1.secureserver.net/wp-content/uploads/2021/04/Book_UpstartCrow2.jpg?time=1695529434
1380
2000
BC Creates
https://0zbf16.p3cdn1.secureserver.net/wp-content/uploads/2020/01/BC_Creates-Logo_Colour-01-1-600x198.png
BC Creates
2021-04-12 05:00:03
2021-04-12 09:40:47
#ReadLocalBC Weekly Bestsellers List