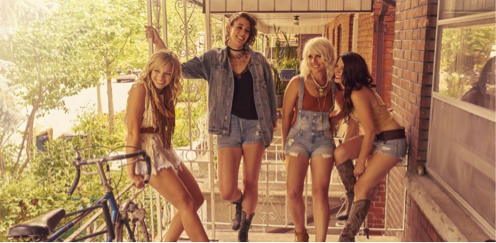 Born and raised on the Alberta prairies, Nice Horse, made up of Kaley Debra, Katie Marie, Brandi Caroline and Krista Lee are ready to unleash a jacked-up, bush-partying bolt of energy on the country music scene. Check out our Q&A with these longtime friends and musical allies:
1) Q: Is there a song on your album that is meaningful to you?
A: We all have a soft spot for the song "Hold Your Horses" – it's one of the first songs the four of us ever wrote together as a band.
 2) Q: Does your album have a theme?
A: Are horse puns a theme? If so – yes, our album has a theme!
 3) Q: Did anything surprising happen while you were recording this album?
A: It turns out Bob Rock is an excellent shaker player, and he likes to track the shaker parts himself on all the records he produces. Who knew?
 4) Q: Rave about someone that participated in this project.
A: Adam Greenholtz is truly one of the best engineers out there – there's really nothing the man can't do. Vocal harmonies need tweaking? Adam's your guy. Drums out of tune? Don't worry, he'll fix that – and he's got perfect pitch. Want a fiddle on your record? Oh, he just happens to have one here – and he'll play it for you. We wish we could take him everywhere we go!
 5) Q: What is your favourite BC venue or town to play in?
A: We recently played the Charles Bailey Theatre in Trail, BC, and we had a blast! We can't wait to go back.
Music: https://open.spotify.com/album/5TKm7JE73jOQHgdjCUQpYC
 FOLLOW Nice Horse
Website: http://www.nicehorsemusic.com/
Facebook: https://www.facebook.com/nicehorsemusic
Twitter: www.twitter.com/nicehorsemusic
Spotify: https://open.spotify.com/album/5TKm7JE73jOQHgdjCUQpYC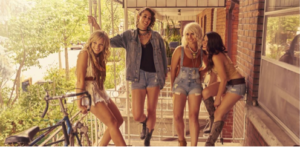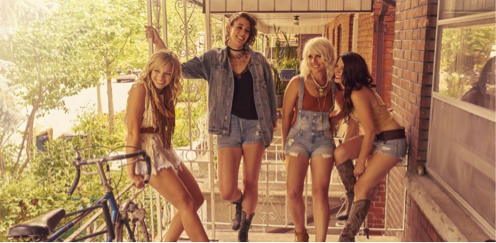 https://bccreates.com/wp-content/uploads/2017/12/jjj.png
243
496
BC Creates
https://bccreates.com/wp-content/uploads/2020/01/BC_Creates-Logo_Colour-01-1-600x198.png
BC Creates
2017-12-04 18:14:46
2018-08-15 19:06:58
Get to know Nice Horse!